This a lovely little cafe tucked away in Kings Court, just off the High Street in Falkirk. Originally called Kings Arms Court, any hostelry of that name has long since vanished into the mists of time. It is great to see establishments like Tea Jennys thriving in spite of the tax avoiding multinationals like Starbucks, Costa and Caffé Nero snapping up all the prime sites in town.  Of course, as we reported in an earlier post some places could do with taking a leaf out of the multinationals book because, aside from the tax stuff which isn't really their fault, they really do know their business. You get the feeling though that Tea Jennys, has probably looked closely at what the multinationals are doing, noted it, then decided to take a totally alternative approach … it does everything the big boys do but just does it differently.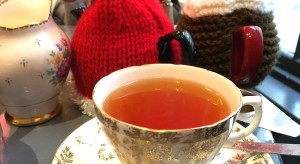 The meals, cakes and scones are home made for a start, all excellent, but it is the other little touches that set it apart .. the home-knitted tea cosys, a different one for each teapot … santa hat and a christmas pudding on ours. No tea bags here either, the tea is proper leaf tea served in proper tea pots, in proper tea cups .. with a proper tea strainer. The decor is a bit chintzy .. but different, certainly not like any multinational that we have visited. The service is warm and friendly. Unfortunately when we visited they only had cheese scones left and equally unfortunately they forgot about the scones in our order. A gentle reminder, however, brought profuse apologies .. and our scones, nicely toasted.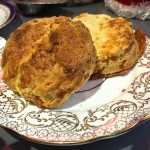 Not topscones but very good, we may have to come back earlier in the day to catch a plain or a fruit scone .. something to look forward to next year. It is not as if Tea Jennys is simply holding its own against the multinational competition it appears to be thriving having recently opened a deli and an additional cafe further along the street .. long may they continue to prosper.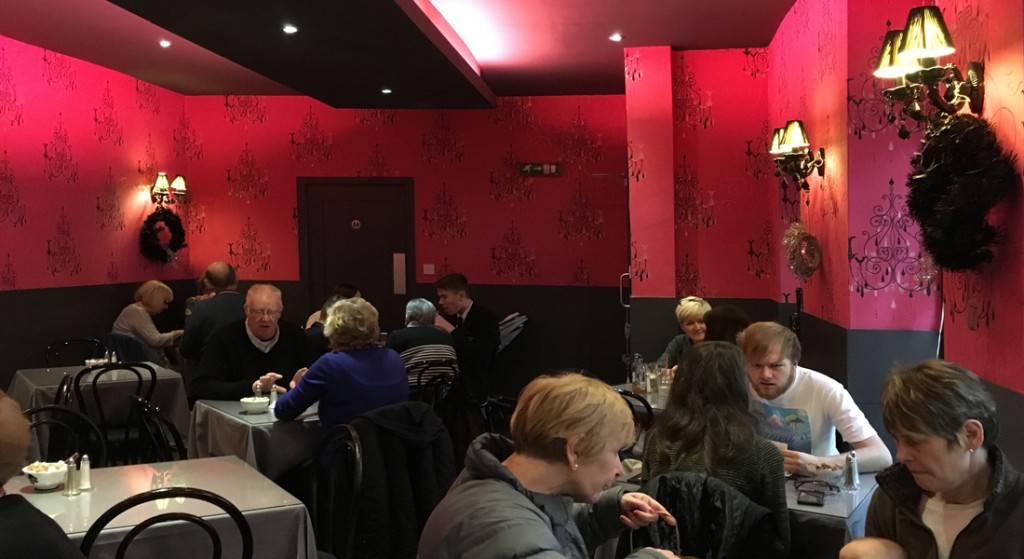 This is probably our last scone of 2015 so it only leaves us to wish all our readers a very merry Christmas and a Happy New Year .. and thank you for all the support and enthusiasm throughout the year .. here's to 2016, may all your scones be topscones.
FK1 1PG               tel: 01324 228185             Tea Jennys TA