This place is bound to be good .. isn't it! We had passed it many times  getting off the tube at Hammersmith Underground but, in spite of the name, had never ventured inside … it was always the wrong time of day. However, on this occasion, it was bang on scone-o'clock.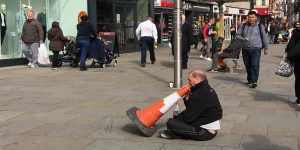 Hammersmith is a bustling commercial centre sandwiched between Putney and Chiswick. It is home to a large Polish community but also hosts a myriad of other nationalities .. a great place for people watching. Bill's is located directly opposite the Lyric Theatre and just round the corner from the Hammersmith Apollo. Apparently it all started many years ago when Bill Collison opened a tiny greengrocery in Lewes, Sussex selling his own homegrown fruit and veg. 
He eventually converted it into a café and the rest, as they say, is history … cafés and restaurants all over the country … even in Glasgow. Their mission statement is 'to serve really good food, to make sure every customer has a good time, and go that bit further to make sure Bill's is always somewhere people want to come back to' … well, we would see, wouldn't we!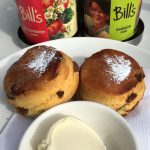 The young lady who looked after us was wonderful and although English was obviously not her first language she soon had us all sorted with our order and sitting outside basking in the April sunshine, people watching … good start! The scones come as a brace with lots of clotted cream and a selection of Bill's own jams .. in full sized jam jars! I had the damson and Pat had strawberry but there was marmalade on offer too. At a tad under £5 we thought this was good value. They were excellent, light and fluffy with a slightly crunchy exterior, a very easy topscone award. What with their shop (online as well) full of delightful own brand goodies, Bill's was a bit of a revelation, and it probably provides a model template for all such places .. hence it's success. They certainly seem to understand perfectly what they are doing. We definitely enjoyed ourselves and definitely want to go back … mission accomplished.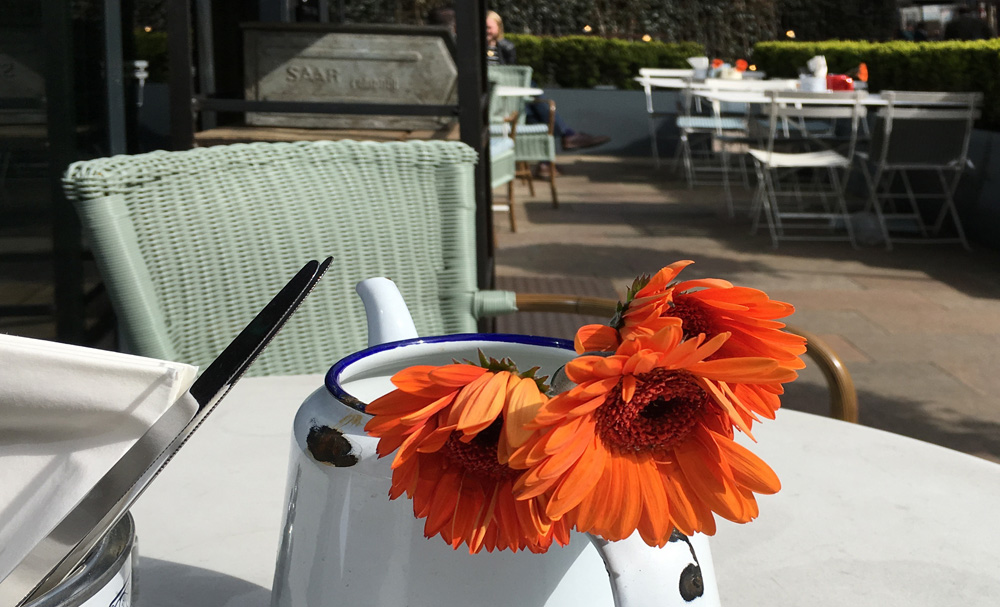 If only the same level of understanding could be applied to Jeremy Hunt … does he  understand anything except dogma? Or is it simply the level of understanding you would expect from a cousin of both the Queen and Oswald Mosely? The government is now so far to the right that it now views junior doctors as dangerous radicals. Thank goodness for an oasis of sanity like Bill's … but with a name like that what else would you expect?
W8 7AP          tel: 020 87411898         Bill's Restaurant