You know how you can drive past something on a regular basis without giving it a second thought, you see the signs but never venture. So it was with Devilla Forest, just a ten minute drive from where we live. Turns out that within the bounds of this relatively small piece of pine forest all sorts have happened. There is the 'Standard Stone', its carved square holes are said to have held the standards of King Duncan and his lieutenants, Macbeth and Banquo in a battle with the Danes at Bordie Moor in 1038. There is 'Maggie Duncan's stone'. Maggie was a 17th century witch who tried to carry the boulder in her apron to the top of a nearby hill but it slipped and her apron strings cut strange deep grooves into the stone. You can also find the graves of children who died of plaque over three hundred years ago. There's the remains of a WW II explosives research establishment .. oh, and lots of sightings of big black cats!! Goodness, we didn't know the half of it … and virtually on our doorstep. As well as all that, and on a slightly lighter note, you can find red squirrels, otters … and scones.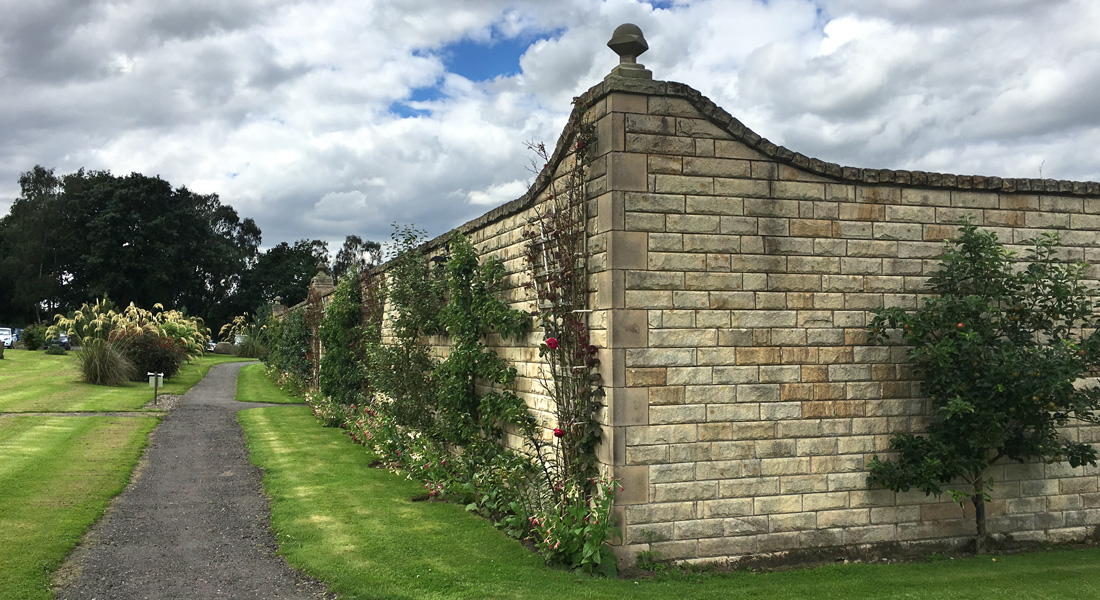 The scones can be located at The Walled Garden, brainchild of the farmers at Righead Farm … who just wanted their own walled garden … so they built one about four years ago.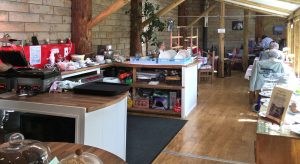 They started selling teas and coffees in the Potting Shed but it proved so popular that they have now built a large purpose built café and the Potting Shed is now a well stocked shop selling plants and knick-knacks.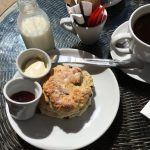 We were offered plain, fruit or date and apricot scones. Pat opted for the fruit, while I, living on the edge as usual, went for the date and apricot, a new and and untried sconological combination! Sitting out in the sunshine it did not take long before they arrived, nicely presented with little pots of jam and whipped cream. The scones themselves were delicious and we didn't have too much trouble giving them a topscone award. By the way, the date and apricot combo works a treat!

If you view tales of large black cats with a slightly raised eyebrow, then both eyebrows will go into to some sort of earth orbit looking at the current machinations of the Labour party. Unbelievable … when will they realise that Corbyn is not only their best bet at gaining power but probably their only one? Meanwhile, in Scotland, the Scottish Labour party continues its policy of self harming, abandoning everything … Corbyn, a chance at autonomy, and no doubt, all hope, if they side with the Tories again on Indyref2.

Besides all that, hats off to people who build walled gardens these days … it is open Wednesday to Sunday but, perplexingly in these modern times, does not take cards – cash only.
FK10 4AT    tel: 07951 530571    The Walled Garden FB