We often stop off in Bridge of Allan as we go to and from the north … for the size of the place it has a lot to offer. For me the reason for stopping is Woodwinters Wine & Whiskies, one of the best off-licences I know, or the excellent Allanwater Tinpot Brewery/Pub, whereas Pat likes several of the fashion shops. It was one of these fashion shops, Ruby Tuesday, that led us to this place, the Hideaway Café, tucked away at the end of a mews that runs down the side of the shop. We thought we knew Bridge of Allan quite well but had no idea this place existed. It is aptly named but well worth finding. It has a much more relaxed 'coffee shop' vibe than our usual Bridge of Allan haunts, Jamjar and Café 33.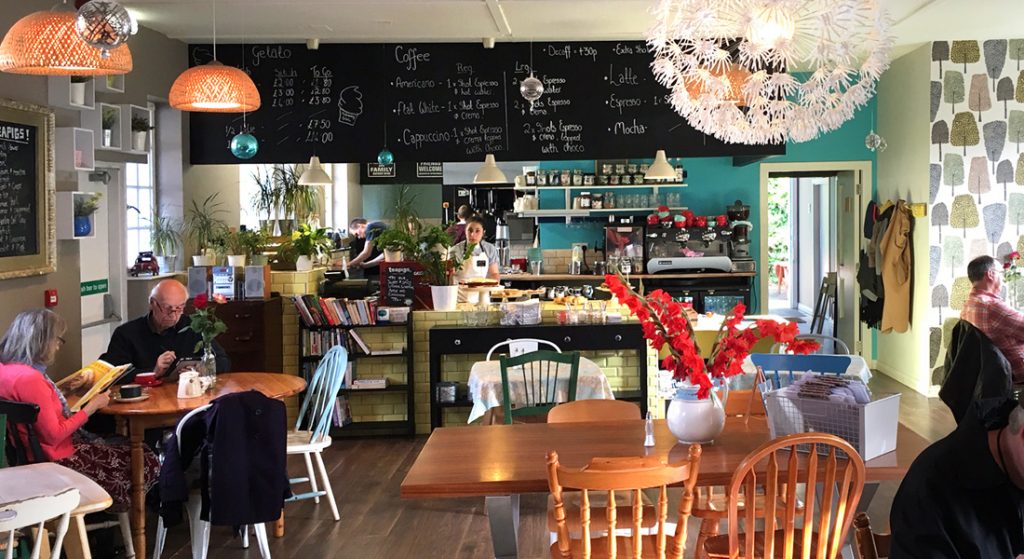 Everything on the menu , including the scones, is freshly prepared every morning. It also has an outside area with a playhouse for the kiddies, a surefire blessing for all the mums of Bridge of Allan. It was unfortunate that we arrived at the end of the day … there was only a single lonesome fruit scone left so we decided to share and put it out of it's misery.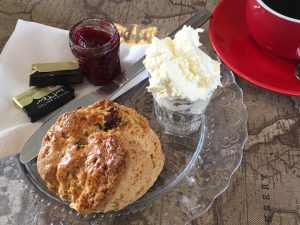 Perhaps it was because it was the last that it caused us some difficulty. It was very very good, nice jam and cream, but we felt it lacked a certain freshness. Had we been earlier in the day it would definitely have achieved a topscone. Next time we will get there earlier and not spend so much time and money in Ruby Tuesday!! Bridge of Allan, like most spa towns is 'nice' … Robert Louis Stevenson visited every year in his youth … but it was not always so genteel. It got it's name in 1520 when a narrow stone bridge was built to replace the old ford across the River Allan. Soon after that it became a sort of 'klondyke' town when copper, gold and silver mines were established nearby and by 1745 the bridge had been commandeered by a group of Jacobites who charged a toll to cross. Most famously of all, of course, in January 1963 the Beatles played the Museum Hall, now converted into luxury flats. At that time, even the Beatles themselves had little inkling of what lay in store for them … a bit like the Labour party at their recent annual conference in Liverpool.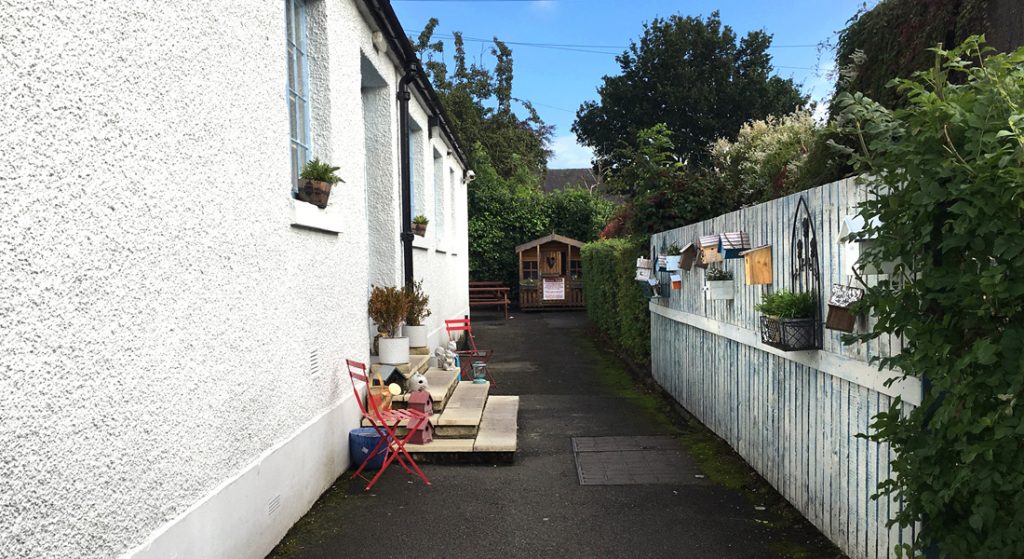 In spite of what seemed a reasonable, if not rousing, closing speech by Corbyn, the sight of a large part of the audience doggedly stuck to their seats and refusing to applaud does not bode well for the future of the party, or for that matter, the country, which desperately needs an effective opposition. With the Tories in almost as much disarray, the UK appears to be in some sort of free-fall. At home, Scottish Labour has shot itself in the foot so often there is nothing left below the knee except bloodied strands of gristle. What is wrong with the country?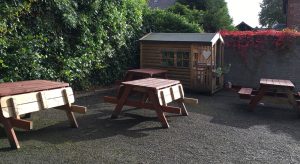 Perhaps it was summed up this week by Sam Allardyce walking off with £1m for a couple of months work as England manager … instead of being booted out on his ear as he should have been. Yet another example, like the bankers, of the 'success of failure'. As long as we continue to reward those who fail us the future will look decidedly unpredictable. Perhaps they should all hole up in that kiddies playhouse at the Hideaway Café for a while until they have sorted themselves out?
FK9 4EN      no telephone       Hideaway Café