Okay, here's the question – where would you go if you wanted to get your hands on some gold … you know, just you and your shovel … South Africa, Australia, North America? These are all good bets but where would you go if you wanted to get your hands on some of the purest gold in the world … none of that rubbish stuff? What about Wanlockhead, just south of Glasgow?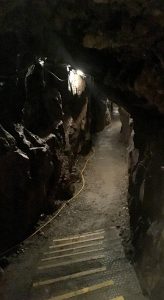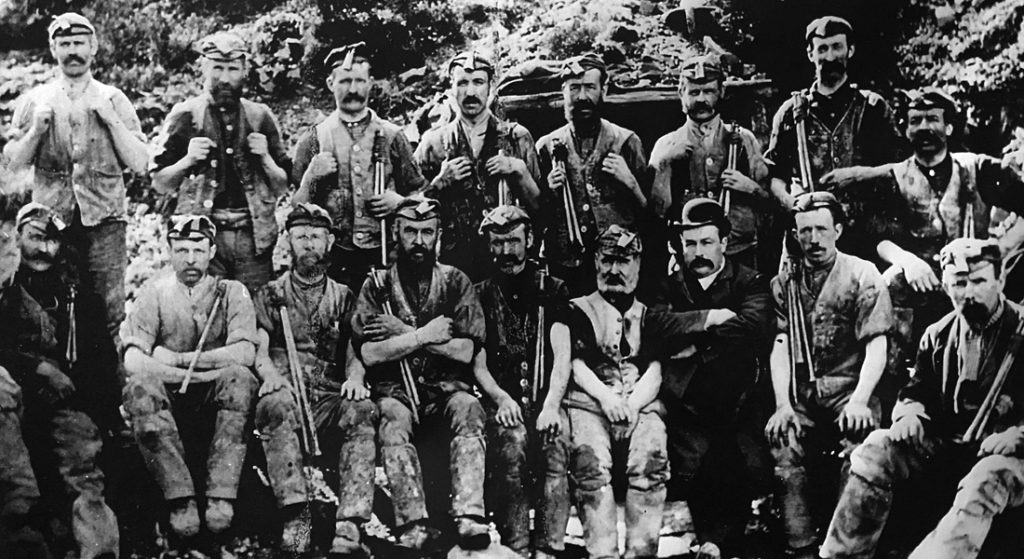 Gold at 22.8 carats was mined here for years along with silver, copper and lead, in fact, people still come here to try their hand at panning for gold … if you find it, it's yours.  The principle metal mined here was, of course, lead, and considering the village is located in the Leadhills perhaps that is not too surprising. On our visit they took us to the furthest extremity of the mine then switched the lights off and lit a candle to let us see what the working conditions were like back in the day … it's dark, very dark! What's more, the miners had to buy their own candles which, at that time, were very expensive, however, if you were holding a giant chisel all day while your colleague belted it with a sledge hammer we don't think you would have thought twice about buying the brightest candle possible even if it cost a lot of money. They just placed the candle in the rim of their hats … doesn't bear thinking about!
What else is Wanlockhead famous for? Well it is the highest village in Scotland and maybe even the UK, a position hotly disputed by the village of Flash in Staffordshire which also claims the title but we think that they are just being a bit … flash! Whichever proves to be true we think the Museum of Lead Mining may well be the location of the highest scone in the land … or at least that is what we are claiming until someone proves otherwise. The village is so high that when we were there it was completely enveloped in cloud making it seem a wee bit spooky and sombre. The approach to the tearoom didn't do anything to lift the spirits but once inside it was a different story … it was bright with cheery welcoming staff … and scones.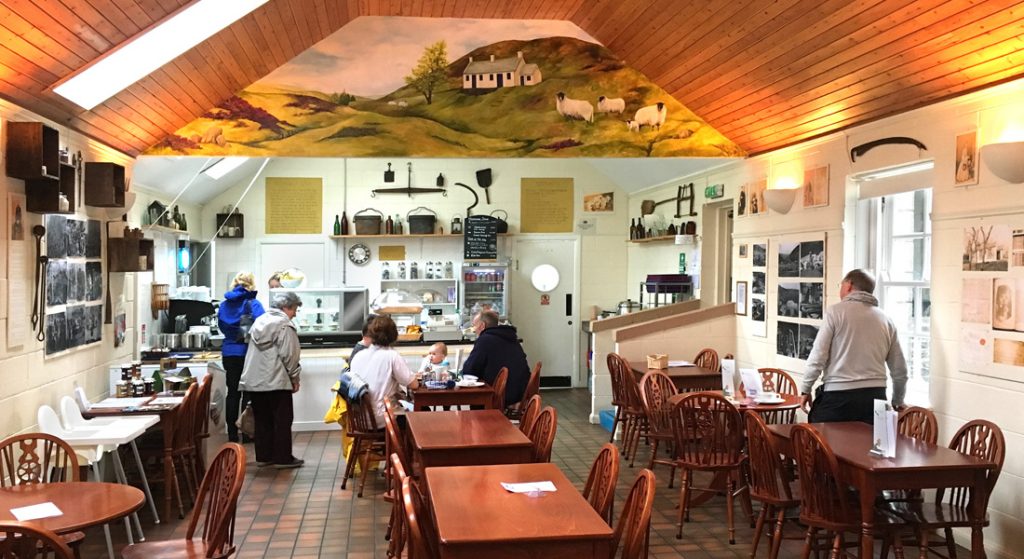 We've had soft scones, hard scones, fruit scones, cheese scones, treacle scones, woeful scones and topscones but this scone was going to be the highest. Was it going to be any good though?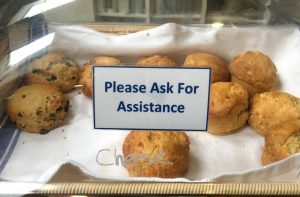 As it turned out they had all been baked earlier in the day by a lovely young lass called Leagh, one of the waitresses. It always pleases us when young folk just attempt making any kind of scone, never mind a fine collection of plain, fruit and cheese ones. Well Leagh's scones were very good indeed.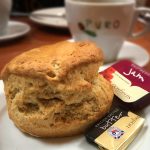 We briefly considered a topscone award but reluctantly decided that some presentational problems and a lack of local butter and jam just let it down … shame! An all too common problem where the management cannot be bothered to source local produce. In fact, in our opinion, the academics have had far to much say in the running of this entire museum … it has a very complicated pricing structure and the whole place seems to be held in a kind of straightjacket of rules and regulations. There's the Miner's Library, the second oldest subscription library in the world, where you can look at manikins reading books but you are not allowed to do the same … no one is allowed near the books.
Also the place sounds more like a spaceship with all its air conditioning and dehumidifiers. These are not particularly rare books and, given its multifunctional past, it has survived centuries of village meetings, birthday parties and generally enlightening the minds of miner's children, only now to be preserved in such a way as to render it completely useless … really stupid! Almost as stupid as the result of the general election in a few weeks time  which looks increasing like it will go to the Conservatives … miners will be having to buy their own candles again … sorry, of course that won't be necessary, miners were done away with years ago … by the Tories.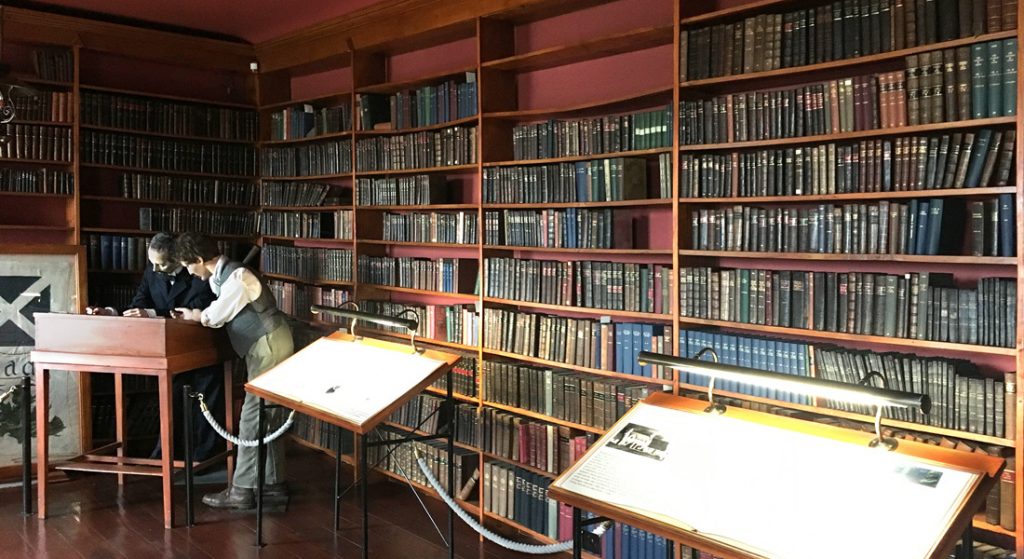 Don't let our minor irritations with some aspects of this museum deter you from visiting, it is fascinating and very much worth a visit … and almost a topscone!
ML12 6UT           tel: 01659 74387          Museum of Lead Mining