If you ever find yourself running the mile and a half from the Inchture Hotel to catch a train at the station, don't bother … the railway is still there but the station closed in 1956.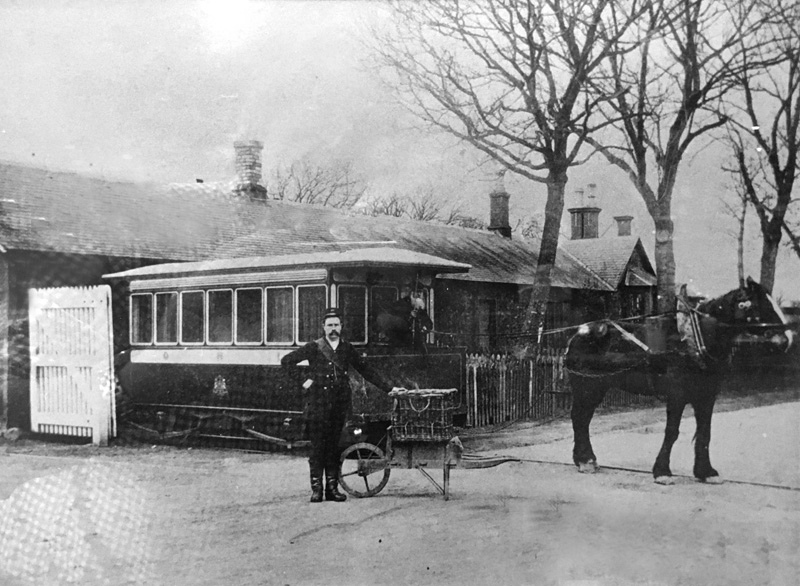 In a bygone age however you would not have had to run at all … you could have been transported in some style on the Inchture Railway Bus … a horse drawn tramway which ran for over 60 years up to 1917 between the village and the station. Inchture is on the north side of the Firth of Tay and is now bypassed by the A90 which means it is relatively quiet and peaceful. We are normally in this area looking for marsh harriers and bearded tits in the reed beds on the Tay estuary but, in spite of relative success with the harriers, to date, we have never seen a bearded tit – they are there though … annoying!

This is our first visit to the family run Inchture Hotel … it's nice, in a calm unpretentious kind of way! Weddings seem to be a speciality, however, since we have done all that, scones were the only things in our thoughts. Presentation was good and service was  very attentive … profuse apologies were offered for the late arrival of our coffee even though it wasn't that late.
The scones themselves were delicious, not crunchy at all but the fruit turned out to be a lovely mix of currants, raisins, cherries and peel … different! It was kind of borderline but eventually we decided they were worthy of a topscone award … well done Inchture. No awards for Theresa May however. After condescendingly explaining to a nurse that she could not get a pay rise because there was "no magic money tree", she suddenly found one so that she could give a bribe of one billion pounds to N. Ireland's DUP for their support …. that's £100m per MP. The "magic money tree" of course grows in Scotland but Scotland, as usual, is to get zilch! If this is indicative of her negotiating tactics for Brexit, the UK had better have deep pockets … or rather Scotland had better be prepared to fund even more of her ludicrous decisions.
PH14 9RN        Tel: 01828 686298        Inchture Hotel
ps: As we mentioned in our last post, our Trossachs correspondents have been conducting a scone search on St Kitts & Nevis! Unfortunately, is spite of their considerable efforts, we have to report that the Caribbean, to all intents and purposes is a scone free zone …  Bermuda triangle and all that! Unless someone knows differently, of course!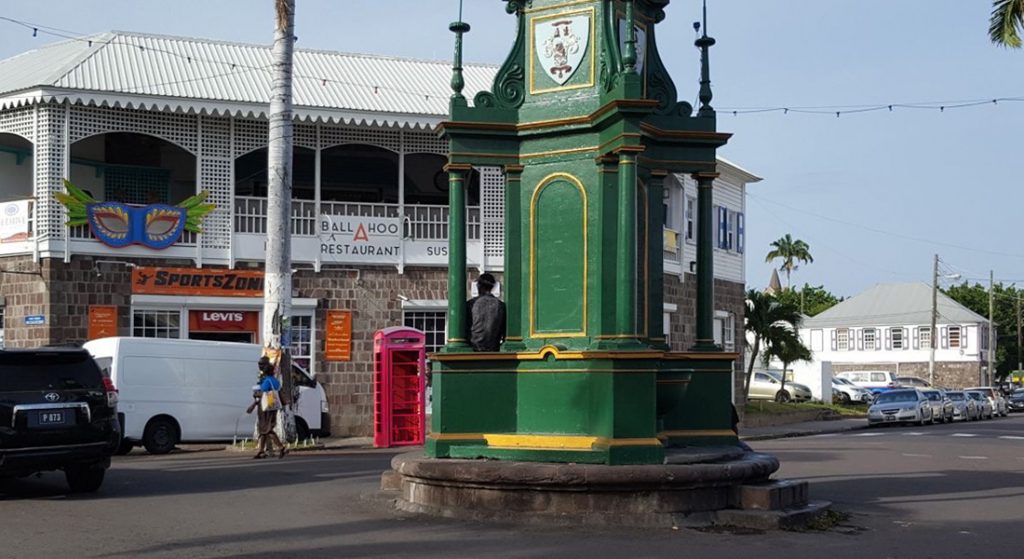 Happily though they had their handy allaboutthescones telephone box identification guide with them when they visited the Ballahoo restaurant in Basseterre, the capital of St Kitts. With it they managed to identify a K6 … they even sent a photograph of the manufacturers badge … well done them!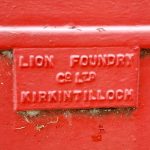 Interestingly the large green clock/drinking fountain in the foreground was also made in Scotland – in the Sun Foundry in Glasgow to be precise. It commemorates one Thomas Berkeley Hardtman-Berkley a local estate owner who died in 1881. Even more interestingly it is an exact copy of an identical fountain which stood in the Gorbals area of Glasgow until it was dismantled in 1932.  Today the plan is to reinstate the fountain and a team from Glasgow Caledonian University has been sent to Basseterre charged with producing an exact 3D image of the fountain using lasers and digital photography. The new fountain will then be produced using their imagery … you see how mind expanding scones can be! Once again, many thanks to our correspondents for their unstinting dedication.