It is Halloween, a celebration of ghouls and ghosts that we are at a loss to understand. We were brought up on Guy Fawkes and bonfire night, 'penny for the guy' and all that, but don't remember such a brouhaha about halloween. Could it just be us being completely out of touch or could it be … perish the thought, just another hellish import from the US?

Whatever it is you would not think that it would have any impact at all on, the altogether more wholesome world of, sconology … but you would be wrong! If you come here to the Stirling Highland Hotel and book an afternoon tea for two you will understand. Afternoon tea is supposed to be civilised and civilising, relaxing, romantic even, but in this hotel, some twisted, devilish mind has designed an afternoon tea with three of everything … it has to be some sort of macabre joke? If anything is going to produce disharmony and discord it is providing three scones for two people, what on earth are they thinking about? Guess you could decide to have one and a half each … but really?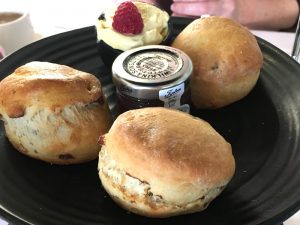 There was also three of each kind of sandwich? Luckily we survived the experience without any blood being spilled. In fact, overall it was quite enjoyable but definitely not one of our finest afternoon tea experiences … and we've had a few! This building used to be the High School of Stirling. The original school was situated in Castle Wynd for over 300 years (now the Portcullis Hotel) and moved here in 1854 before moving to a brand new building in Torbrex village in 1962. The Torbex building was demolished in 2008 after a mere 46 years, so, if history teaches us anything, it certainly doesn't teach us anything about building schools.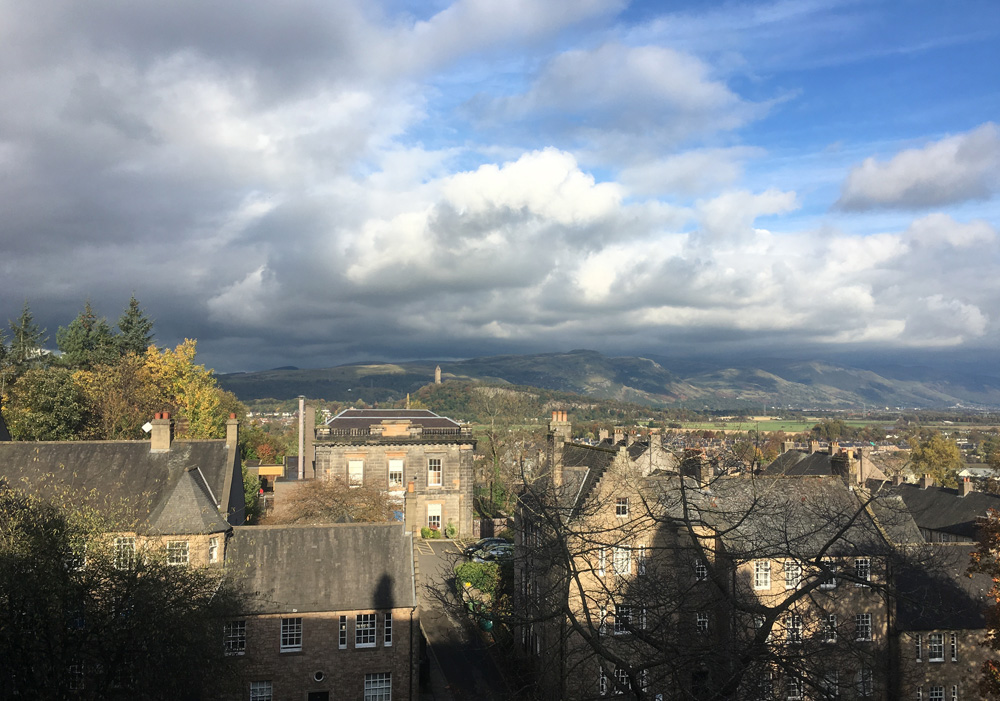 To prove the point, the current school, near the University of Stirling, was built under one of Labour's dreaded PFI initiatives so no matter how long the building lasts we will be paying for it whether it stands or not … heyho! One thing which sets the Stirling Highland Hotel apart is a fully functional observatory on the roof … not a lot of hotels can boast of that.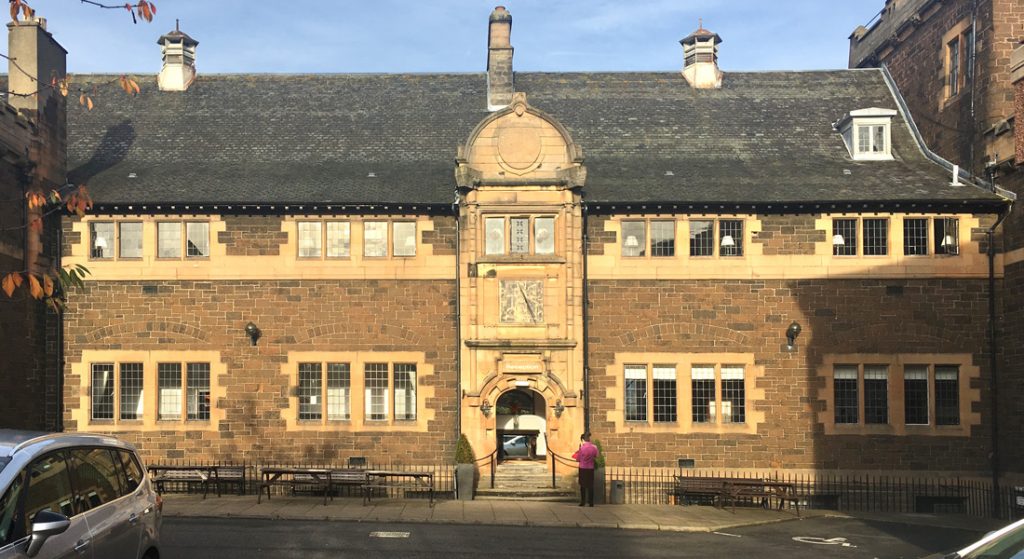 If history does teach us anything, it has to be that history doesn't teach us much at all. When America declared independence in 1776, Lord North's UK government made exactly the same noises, almost word for word, as the Madrid government is making towards Catalonia today … and see where that got us … halloween!
FK8 1DU    tel: 01786 272727     Stirling Highland Hotel