When asked to name Britain's poshest and most iconic shop, most people would probably say "Harrods", and they might well be right, but we think this place would give Harrods a run for it's money, any day. It's maybe not as big and it's maybe not as posh, but it's terribly terribly British. Arthur Liberty opened the shop in 1875 selling oriental objets d'art and, perhaps most famously, it's own printed fabrics .. later to become known as Liberty prints. 

It quickly became one of the most prestigious stores in London. The current Tudor style building, dates from 1924 and was constructed from the timbers of two ships: HMS Impregnable and HMS Hindustan.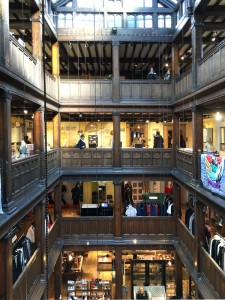 It's a Grade II listed building constructed around three light wells each with smaller rooms leading off to provide a homely feel; many of the rooms still have beautiful ornate fireplaces. When you wander round the shop you can't help but be amazed at the eclectic range of stuff on offer, everything from Alexander McQueen's latest fashions to ceramic egg cups and vast heaps of Persian rugs … you never know what is just around the corner. On the 2nd floor there is Café Liberty where you can have breakfast, lunch, afternoon tea or even dinner. We have been here before on several occasions but had never tried the scones and since Liberty was going to have the dubious honour of being our 100th scone, it just had to be done. Café Liberty is relatively small and very busy.  
It was pretty full when we arrived and we are sure we saw another hundred people come in and only about two leave. They don't take reservations but somehow they, very calmly, manage to find seats for everyone from the constant stream of weary shoppers at the entrance. No one is kept waiting for any length of time and yet no-one seems to leave .. as Queen would say, "it's a kind of magic!" Like Deanston and Glamis the scones come in pairs; for just under £10 you get one fruit, one plain and a pot of tea, not cheap, but not too bad considering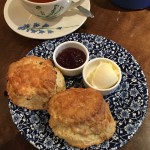 they also come beautifully warm and with all the right accoutrements .. linen napkins, nice cutlery and of course jam and cream .. and what might even be a Liberty pattern plate. They were nice and soft on the inside and slightly crunchy on the outside, just the way we like them .. well done Liberty, nice to complete our first century of sconeology with a topscone award. At one time Liberty had several stores around the country but now it is just this one. This government, however, elected by a third of the voting public, is taking one big liberty with just about everything: the NHS in England, the Vow in Scotland, the Chilcot enquiry, the immigration crisis, the EU, land reform, union rights, human rights, disability rights .. we could go on. The Tories belief in austerity (trickle up economy) is mind boggling especially when you consider that they came to power in 2010 with an inherited debt of £780 billion, which they promised to reduce, and yet here we are in 2016 with a dept that now stands at £1.6 trillion and growing by the second .. what a liberty .. thank goodness Café Liberty harks back to a better more enlightened and humane past.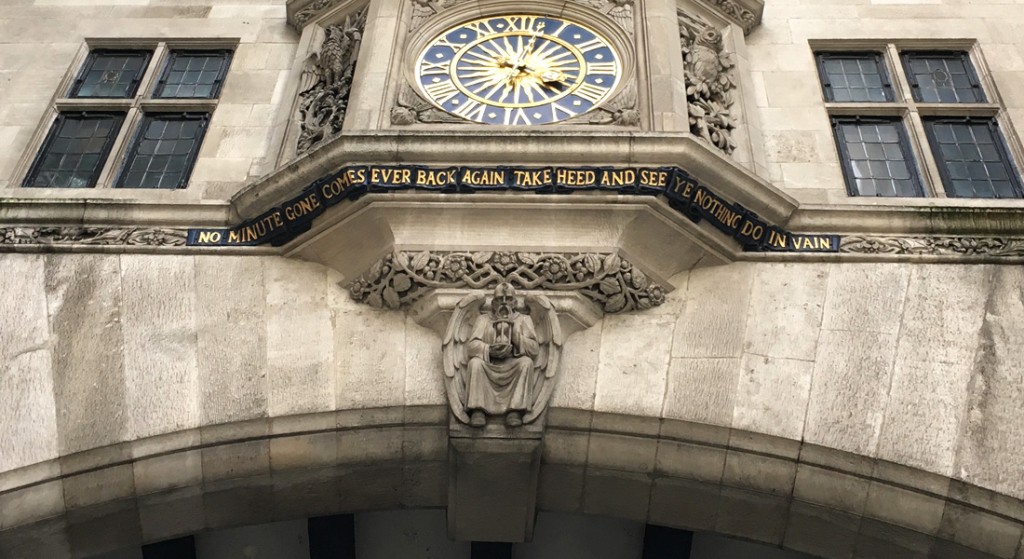 W1B 5AH          tel: 020 7734 1234             Liberty