You are all aware of the Bermuda Triangle – that mysterious area of ocean on the other side of the Atlantic where things simply disappear without trace. Today we are in the Crystal Palace Triangle, a relatively small area enclosed by three streets and famous for an eclectic range of vintage furniture and clothing stores, in south London. Like it's Caribbean namesake things go missing here as well … scones, for example! It is not as if there are no cafés, there are loads of them … Venezuelan cafés, Nepalese cafés, Polish cafés, Sudanese cafés  … would any of those have scones?

Just as we were about to declare the Triangle a 'scone desert' we came across the Living Water Satisfies or LWS Café. No idea where it gets it's name but it is situated on the outer extremity of the Triangle where the influence is obviously weaker … and lo and behold … scones. Admittedly there was only three left and they were all the same … gruyère and chive! LWS turns out to be a charity dedicated to helping those who suffer domestic abuse so all the proceeds from the café and bookshop go towards providing shelter and comfort to abuse victims … well done them! The café itself is pretty basic but is obviously well used for functions and meetings as well as folk just dropping in for something to eat. They also make everything, including the scones, on the premises.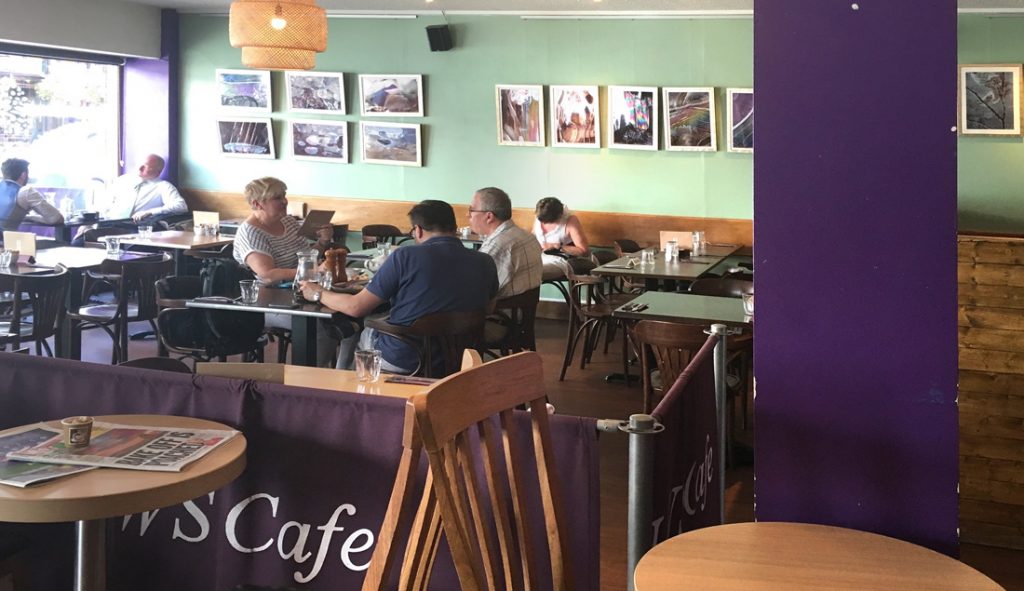 As you know we occasionally like to live life on the edge, adrenalin  and all that … and besides, this place was worthy of our tiny little bit of support … and you readers obviously need to know about such things, so gruyère and chives it was! What a surprise, what a pleasure … really cheesy and the chives just gave them a certain je ne sais quoi.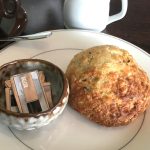 For sure, they fell into the 'weird scone' category but definitely one of our top weird scones! Coffee was good as well. In the short time since our previous post there have been other disappearances. We think that David Cameron may have moved too close to the epicentre of the Crystal Palace Triangle because, having laid waste to the UK, the EU, Libya and even brought perfectly honourable pigs into disrepute, he has now vanished completely. He told us himself that he is "no quitter", so the Triangle seems the most likely explanation. He will be remembered fondly  … in much the same way as Tony Blair.
SE19 3AF          tel: 020 8653 4011            LWS Café