One of the marvelous things about being of a certain vintage is that you can visit the cinema in the middle of the week, see a film and still be out in time for lunch. You also get a cup of tea and a biscuit on the way in … what's not to like? So it was that we ended up in the Hippodrome in Bo'ness to see Three Billboards Outside Ebbing, Missouri. The town's name, Bo'ness, is an abbreviated version of Barrowstounness meaning Burgh Town on the Point referring to the promontory on which it's located. Once one of Scotland's main ports, second only to Leith, nowadays, in common with many such towns, it has that rather sad post-industrial look about it.

Our film, Three Billboards, was much feted at the BAFTAs and we certainly enjoyed it. We won't explain why (we review scones not films) but suffice to say that when we came along the street to The Ivy Tea Room we overheard people at the next table talking about the film. One of them said " oooo .. she was like a dog with a bone!" and that pretty well sums it up … but go see for yourselves! The Ivy is one of these places that cannot quite make up its mind what it wants to be.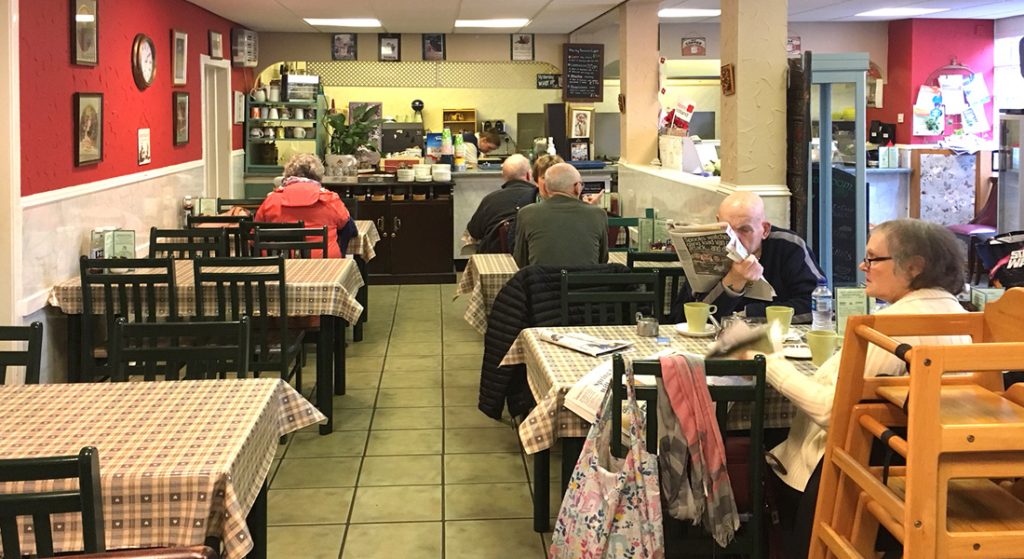 Mostly it's a tearoom, of course, but there is also an area dedicated to selling books and knick-knacks and another selling antiques, or what might more accurately be described as bric-a-brac. We think it should stick to being a tearoom and try and get rid of the slightly cluttered appearance of the place. However, a very smiley lady took our order and soon had us sorted with some lunch as well as a scone to share. Among some of the aforesaid clutter there were a few illustrations reminiscent of a more gracious world when things were not so frenetic.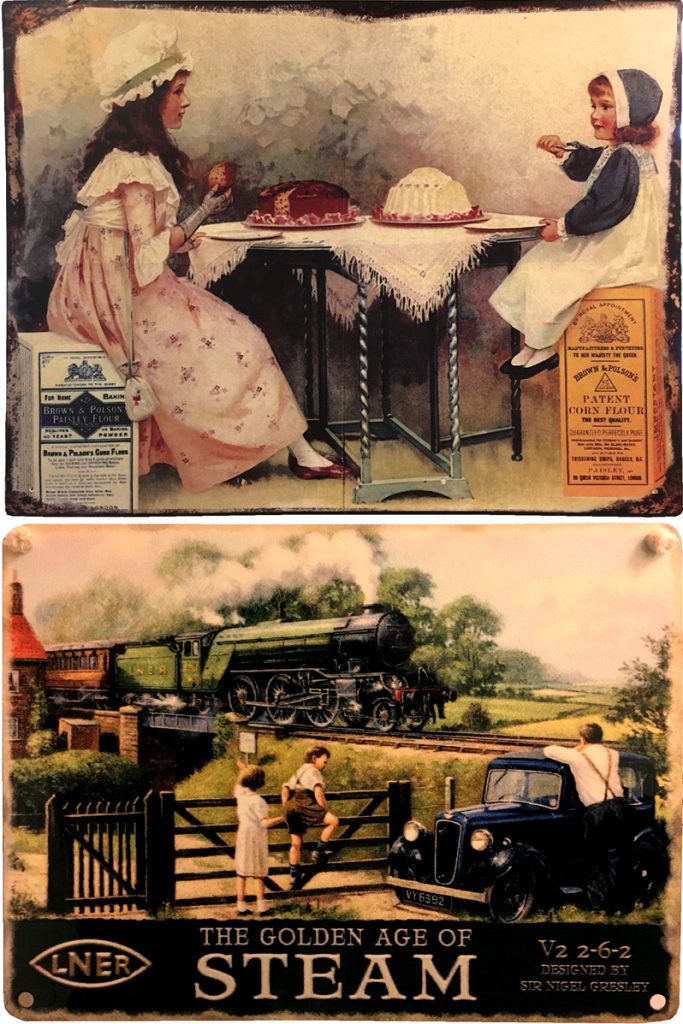 Okay, we hear you cry "they've been sitting in a cinema all morning with tea and biscuits, what are they going on about … frenetic??" You're right, of course, we are fortunate indeed but nevertheless these images seemed almost 'other worldly' when set against a modern backdrop of school shootings, misogyny, paedophilia and generally failing services. All right, that rather misty eyed world probably never actually existed but we still think you would have to use mightily rose tinted glasses to illustrate today's world in a similar vein. Will this time be looked back on as the golden age of anything?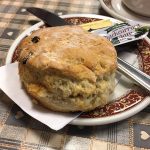 Unfortunately, unlike Three Billboards, our fruit scone was very forgettable … not much fruit, no cream and the scone itself was just soft with no real texture at all! We won't be rushing back here the next time we have to spend a morning in the Hippodrome cinema … or … while we are in nostalgic mood lets call it the Hippodrome picture palace. That may not be too far away, they have an interesting list of upcoming films. They also have an annual silent movie week in March called Hippfest … but we're not old enough to remember any of that sort of stuff … no we're not!
EH51 9HA       tel: 01506 823389      The Ivy Tea Room FB