After having been on some of the smaller islands, Arran feels big and a bit like the mainland. You can get up to 30mph on some of the roads and of course there are several small towns with shops … and everything. We arrived on the Claonaig ferry at Loch Ranza with the intention of driving round the southern half of the island and ending up in Brodick.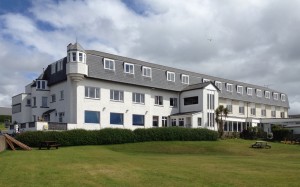 The day was breezy with bright sparkling sunshine so the scenery was fantastic and driving through places like  Dougarie and Machrie was a real pleasure. By the time we reached Blackwaterfoot, however, it was scone time so we pulled up at the Best Western Kinloch Hotel, the biggest and most obvious place in town … however big and obvious is not necessarily the best. The place was going like a fair so definitely not an intimate coffee shop ambience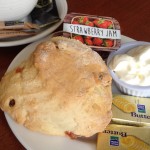 however service was efficient and friendly enough and our fruit scones arrived in double quick time. Fruit, turned out to be cherry, which I suppose is fruit, but not what we had been expecting. Nevertheless they were quite good, though it was a shame about the scooshie cream that quickly dissolved into something more akin to milk. Arran is big and does not feel as remote as some of the smaller islands .. but, you are quickly reminded that it is very much an island .. hardly any mobile reception .. wifi, what's that?? Also, like many of the west coast islands everyone here seems to be English, though some have been here so long they could probably qualify as locals. Scotland wants to encourage immigration so it is great that so many feel they would like to settle here and leave the fast pace of life in London and the south behind. It is not difficult to see why they choose Arran, it's a very beautiful island.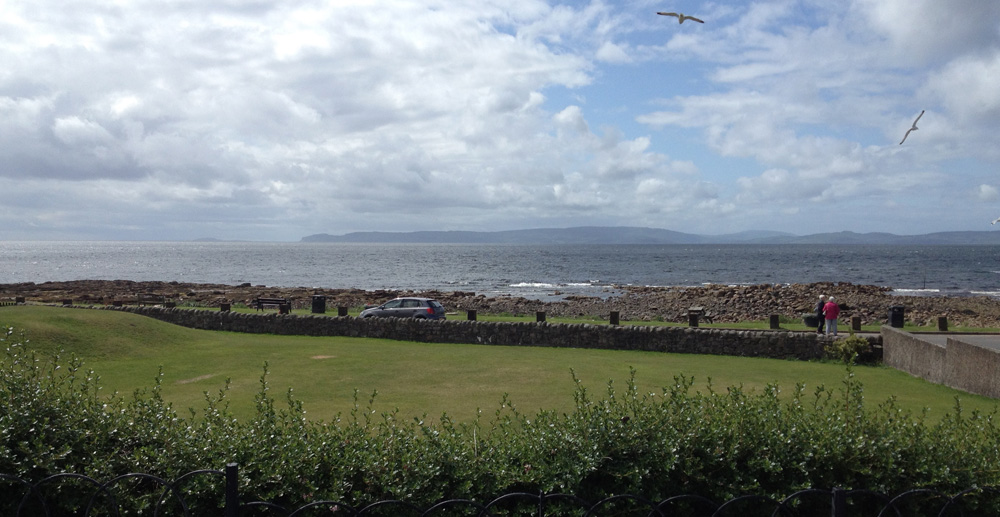 KA27 8ET         tel: 01770 860444        Kinloch Hotel